A wonderful boat trip, a stroll around the old town in Zell, a jolly covered-waggon tour through the vineyards up to the magnificent panorama viewing point, accompanied by vintners and wine; be careful – this is a weekend packed with a full programme!
City trips:
Traben-Trarbach (21km) – The Art Nouveau style town


Koblenz (82km) – German Corner: Mosel-Rhine confluence


Trier (71km) – oldest city in Germany



We also invite you to go on a boat cruise and we will disclose attractive shopping venues and places to stop off for a bite to eat. We provide suitable transport such as fun in the fresh air with our Mini-convertible, or bike hire – free for those booking directly. When you are in Alf and want to get to know the Mosel town of Zell, just take a trip upriver on the boat. Following that visit the twin cities of Traben-Trarbach and Bernkastel-Kues. And if you are interested in ancient times, don't miss the guided tour of the famous Roman Porta Nigra in Trier…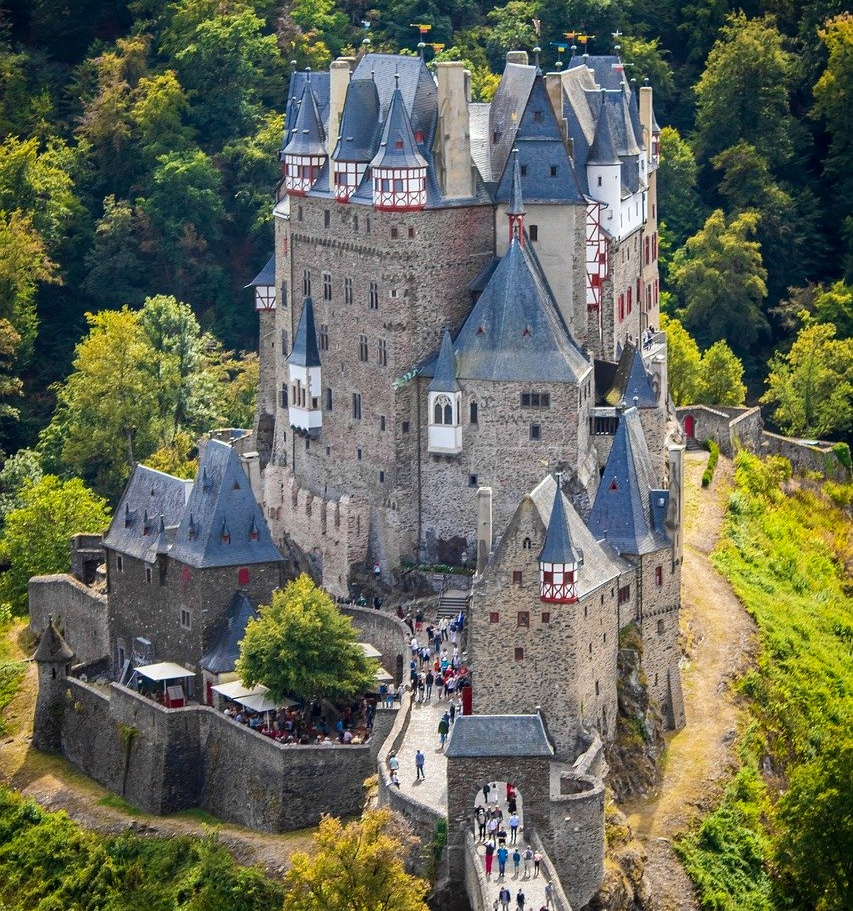 Castles:

And much more……
Or how about an excursion to the Eltz Castle and the confluence of Rhine and Mosel in Koblenz? Trace Germany's largest beetle on the Stag Beetle Tour or discover the Middle Ages in Ediger  → all events
Want to be surprised? We'll make all the arrangements for the best tours in your package deal: → Overview of our deals
The Mosel for Adventurers
Vulkaneifel Thermal Baths and Wellness
Bathing experience is a part of the Bömers world. Not just any old one – the   Vulkaneifeltherme (7km) in neighbouring Bad Bertrich offers a first-class spa experience. Look forward to well-deserved relaxation and abundant pleasure in the healing thermal waters of Germany's only Glauber's salts thermal baths and enjoy the sauna bath world. Pure wellness! Plunge into the healing thermal waters, relax and let off steam in one of the five sauna bath facilities. And from May to October, you can also take advantage of a bath in one of the many natural volcanic lakes in the Eiffel region, such as, for example, in the Pulvermaar Naturbad (24km). Bathing in drinking water quality! Alternatively, spoil yourself with a traditional Chinese massage just next to the hotel (60 minutes massage).
Tip: Wellness Package with hotel stay.
Wherever wine culture has been at home for over 2000 years there must be art and music as well. One of the top-class and most unforgettable experiences in our state is at the classical music festival:
the Mosel Musikfestival
. The stars of the music world get together at this rendezvous and present their music close to the audience in a historical setting. Or how about cabaret at
Haus Waldfrieden (1,4km)
and in the
Villa Üßbach (2km)
, where concerts, musical-literary wine-tasting, films, theatre and cabaret performances take place while enjoying those racy Riesling wines. Admire local artisan work, for example in the
historical mustard mill in Cochem (25km)
.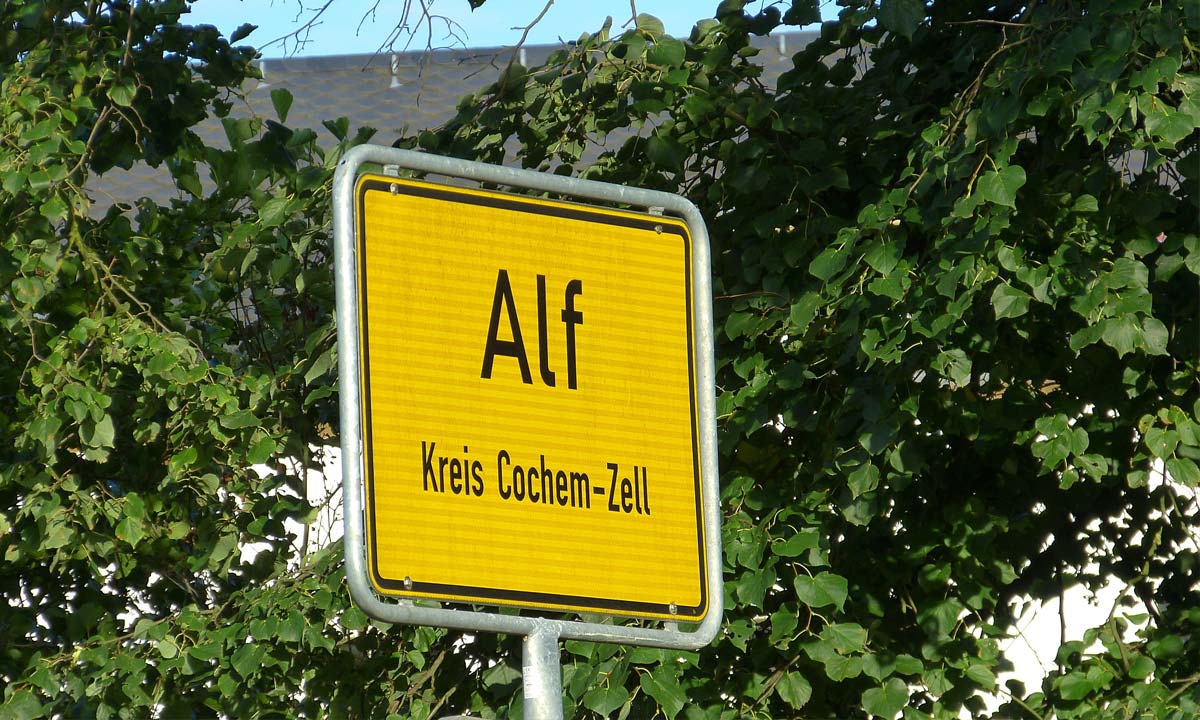 Alf is just a small, idyllic wine-growing village in the Moselle valley but it is situated in a great position: from here you can reach the Moselle county towns of Cochem and Bernkastel-Kues, and you are just as fast at the German Corner in Koblenz as you are at the antique Electoral Palace in Trier. The Black Cat in Zell is just a stone's throw from here and a little further on up river there is the Art Nouveau town of Traben-Trarbach. So you can see, Alf is an ideal starting point for all. It's worthwhile to come here. More information about the village
here
.
Bömers can offer all wine connoisseurs an additional package (available with advanced booking, minimum 6 persons):
Wine plus! Wine tasting and vintner's supper (Aperitif with baguette and oil, cheese, sausage, plate of ham) and white and red wines, followed by a wine of your choice (Tuesdays 6.00 pm – lasts about 3 hours) 35 € per person including shuttle bus upon request.
Wine tasting in a prize-winning wine estate: 25 € per person including shuttle bus.
Wine Sensory Seminar: 35 € per person
Wine Basics: 35 € per person
Wines with a view – an unforgettable wine tasting session up above the river looking down from the Prinzenkopf lookout tower in Alf. 35 € per person.
Guided tour with our wine and adventure guide (approx. 3 hours): 35 € per person
Available from 1 person
Small selection of first-class Mosel wines to taste: 20 € per person
Selection of VDP wine estates: 25 € per person
Now available as a special offer:: Package Wine Experience with hotel accommodation.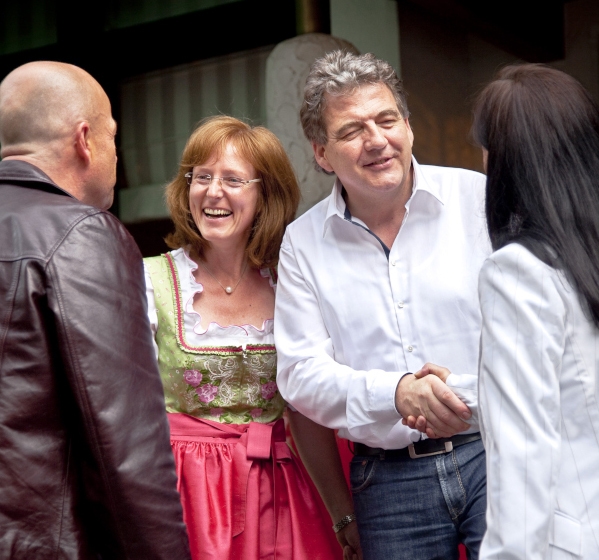 The best travel guides are always the local residents. That's clear. They were born and bred there, they know the places and the people, the history and stories, and they are authentic. And at Bömers that's the icing on the cake. For example, the former regional wine queen 
→ Janine Reichert
, the Slow Food Vintner 
→ Timo Stölben
 the viniculture engineer 
→ Joachim Schumacher
 who all present their knowledge to you, and our own 
→ Forest Ranger Rink
, who is dedicated to the stag beetle. And not to forget:
→ Norbert Krötz
, who can tell you exciting things about the history of the region and guides you around on walks or canoeing trips.